Hill Country Hounds is LouisianAmericana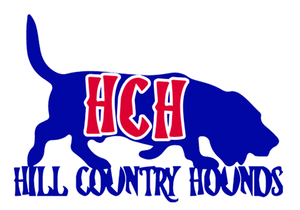 Two years after releasing their eponymous debut album, the Hill Country Hounds has evolved into a major force within NOLA's lively Americana scene. The brainchild of drummer/Renaissance man Jason Brettel, the Hounds was founded when Johnny Blancher, of Rock 'N' Bowl fame, suggested that Jason form a Tex-Mex band. Thus, the Hill Country Hounds was born.
Their 10-track, self-titled "Hill Country Hounds" was recorded and mixed at the Living Room Studio in Algiers. Produced by Grammy winner John Chelew, who has also worked with The Blind Boys of Alabama, John Hiatt, Los Lobos, Arron Neville, Donovan and Papa Mali, "Hill Country Hounds" was unleashed upon the world in 2014 to critical acclaim.
The Hounds are itching to branch out and bring their witty Country/Americana, peppered with a Tejano flair, to the surrounding region.
Bio written by Leah D. Nelson